Breastfeeding 101
Breastfeeding statistics state that seventy-seven percent of new mothers breastfeed their child after birth and half of that percentage continue to do so for the recommended first six months. That sounds like a pretty big percentage and whether or not you want to be a part of that number is a decision every new mother has to make.
With that in mind, there are a lot of facts and "how to's" you may find yourself needing to know to help aid your decision making. This is normal! Every big decision (especially those including your offspring) should be deeply thought out and weighed by facts, circumstances, and professional opinions. Below you will find all of your breastfeeding questions answered as well as plenty of  suggestions for the breastfeeding mother.
It is important to note that breastfeeding is a journey. Even if you come into it prepared there are a lot of variables. Formula is a healthy alternative and we believe that healthy, fed, babies are the way to go.
*Please bear in mind that we are not experts and you should speak with a certified lactation consultant about your specific breastfeeding needs*

Breastfeeding Basics and Tips
Many women when they become pregnant ask "how do I breastfeed for the first time?". Many questions are raised for the breastfeeding mom such as "how instinctual IS it?",  "will I know what to do?", "will my baby know what to do?" or even "will it hurt?". Knowing what to do for the first time around will come instinctively, but knowing details and feeling confident about what you are about to experience is very important!
Getting Started
After you have successfully birthed your baby, you are going to want to put your baby to your breast as soon as possible or within the first hour. Bring your baby's nose directly opposite your nipple and let his top lip brush up against your nipple till your baby's mouth opens wide. Allow him to insert a large mouthful of your nipple so it reaches to the soft part of his throat. From there, you should be able to get a good breastfeeding latch for your newborn. This may take a few times until your baby feels comfortable and can feed properly.
Unsure when your baby will need/want milk? Keep an eye out for squirming, a moving of the hands to the mouth as well as suckling; these are sure signs that your child is hungry. Since babies have small stomachs, they need to be fed every one to four hours during the day. The first two weeks after you take your child home will be the most challenging, but after that it will get easier. During that time your baby will feed much more often, eight to twelve times within a 24 hour period.
Each breastfeeding session should last between fifteen to twenty minutes, during this time you can watch for active suckling and swallowing. Be sure to finish with one breast before moving on to another.
Alternating breasts is important for healthy lactation. Did you know that breastfeeding mothers used to clip a clothespin to their blouse in order to remember which breast they last used? They would move it from side to side throughout the day to remind them which breast to use to next!
Breastfeeding Positions
Are you looking for comfortable breastfeeding positions? Comfort is a very important aspect to feeding your child since it will be a big part of your every day but also for baby, because it will help them latch and get the most out of meal time. There are a few basic positions you can use to feed your child. Melissa, from Cloud Mom has some great videos that show different breastfeeding holds. This one shows the "cradle hold" as well as the "football hold"; these are the two main positions you will want to know how to do. You may want to check out a few of her other videos as well for more information.
Safety Tips
There are a few breastfeeding safety tips for you to keep in mind. Mothers should always be aware while breastfeeding. Night feeding can be dangerous as the mother is tired and can fall asleep, resulting in dropping the baby or rolling over on the baby during sleep. This is a common concern with co-sleeping with an infant. Doctors will recommend you not to sleep with your child to avoid these risks; it is important to have a partner to help you during the night hours so you may safely take care of your child. Parents are to never sleep with their child or breastfeed when/if they are under the influence of alcohol or drugs; this is a common cause of asphyxiation and other issues.
Breastfeeding While Pregnant
If you find yourself pregnant while you are still breastfeeding, do not be alarmed. You should always consult with your doctor if you are breastfeeding and pregnant; unless you have a high risk pregnancy or perhaps are carrying twins, it is considered safe in many instances to breastfeed while pregnant.
Breastfeeding With Breast Implants
Another concern mothers may have is whether or not breastfeeding with implants is safe for the baby. Consulting with your doctor is important due to the different procedures that are undergone. Taking a look into other mothers with similar implant procedures and their experiences may help in decision making.
Breastfeeding Health Benefits
There are many benefits to breastfeeding for the mother and child both. Not only is it convenient to be able to feed your baby on the spot but it decreases many potential health risks for the child as well. Breastfeeding is known to decrease risks of childhood obesity, SIDS, childhood leukemia, asthma, and allergies. There are many fats, proteins, vitamins and carbohydrates found in breast milk that offer endless benefits to the child. As for the mother, breastfeeding has been known to help the uterus contract and cease post-birth bleeding as well as aid in weight loss.
Breastfeeding Diets
Many women question if there is a specific breastfeeding diet to produce healthy breast milk. The main concern towards diet at this time is getting your child all the needed nutrients he or she needs while maintaining the your health as well. While there are many different avenues a mother could go down in terms of dieting, it is important for the mother to maintain a high protein diet to maintain energy level and weight; a healthy mother leads to a healthy child. Foods to avoid during breastfeeding would be processed foods, an excess of sugar as well as specific foods that are prone to upset a baby's tummy; milk products as well as broccoli and cauliflower are usually culprits to a gassy and upset stomach. Keep in mind that oatmeal is known to increase milk supply if you notice you are getting low. Staying in tune to your body during this time is very important as it will give signs when you need more or less of certain nutrients. You may or may not need to take certain supplements during this time to maintain over-all health and milk supply.  YouTube has a host of videos to point you in the right direction of what to eat.
[easyazon_infoblock align="right" identifier="B0749HMW9L" key="image" locale="US" tag="mmt05-20″]
[easyazon_infoblock align="right" identifier="B01AN7RW7S" key="image" locale="US" tag="mmt05-20″]
Breastfeeding and Other Factors
When it comes to alcohol and breastfeeding there is a wide range of "do's and don't's" on the web, in the doctor's office, and many different books or magazines you can get your hands on. While the consistent consensus is that alcohol isn't good for your breast milk, there is leniency on the subject. Alcohol is transmitted through breast milk, that is a fact, so avoiding drinking an amount that will pollute your breast milk is very important. Since every mother is different, no set amount of alcohol "does the trick" necessarily. If you are having a night out with the ladies or attending a wedding and want to have a drink or two, you can measure the alcohol content in your breast milk before resuming to feed your child. Having a glass of wine and breastfeeding perhaps isn't as dangerous as you may think. We've included at link to Amazon's choice of breast milk alcohol test strips.You may find convenient to use these after consuming alcohol; if there is detectable alcohol in your milk supply, you can "pump and dump" until it's clear again.
[easyazon_infoblock align="right" identifier="0345492595″ key="image" locale="US" tag="mmt05-20″]
Just the same as during pregnancy, smoking and breastfeeding is not healthy for the baby. If you are a smoker, there are ways to time your cigarettes and breastfeeding to minimize effects on your breast milk but it is still recommended not to smoke during this time.
As for drinking coffee and breastfeeding, it is allowed as only 1% of your caffeine intake is transferred to your breast milk, so unless you are drinking espresso shot after espresso shot, it shouldn't effect your baby.
As for breastfeeding and birth control, there are progesterone-only pills that are safe to take. But consult with you doctor if you are wanting to get on birth control for the best opinion on the safest choice for you and your baby.
A common concern after childbirth is losing the excess weight gained during pregnancy. Good news for mothers is that breastfeeding is a weight loss tool as breastfeeding burns 300-500 calories per day. So while you are nursing your baby, if you can stick to a healthy diet and exercise regularly, fitting back into your favorite pair of jeans shouldn't be too far from you. You can find breastfeeding meal plans that not only cater to losing weight but to the health of your child as well.
Managing Breastfeeding
While breastfeeding can in be very time consuming for mothers, there will be times when it may become especially difficult to maintain breastfeeding your child. Aches, pains and common sicknesses come and go, but it is important to try to stay on track with your feeding schedule as much as possible.
[easyazon_infoblock align="right" identifier="B00BA3XLJ8″ key="image" locale="US" tag="mmt05-20″]
If your infant should suffer from breastfeeding jaundice, this usually comes from insufficient amounts of breast milk and or an improper latch. You should contact your doctor upon seeing any changes to your child's skin or eye color to see if treatment is necessary. Usually, a well maintained breastfeeding schedule will resolve these problems but be sure to be consulting with a health care professional to monitor your child's progress.
Be on the look out for signs of thrush in your baby's mouth, on his lips, or on your nipples. Thrush can be easily transferred from mother to baby so it is important to be aware of symptoms in your child (i.e. creamy white patches on roof of mouth or tongue/gums, lingering diaper rash, unsettled baby during feeding, white film on lips, etc.). For you be aware of inflammation of the nipples or extreme pain during or after breastfeeding. If symptoms are detected, you should consult with your primary care doctor for recommended treatments. Breastfeeding nipple pain can be very aggravating and soothed by creams and gels you can get from your local pharmacy. If you are having extensive breastfeeding problems due to thrush, be sure to contact your midwife or doctor for further aid. Here is a simple balm to help: relieve nipple pain: Bamboobies Organic Lanolin-Free Nursing Balm Nipple Cream, Safe for Breastfeeding, 1 oz (Pack of 2).
Another painful predicament you may find yourself running into is mastitis. It is very common for mothers to experience mastitis while breastfeeding as it derives from backed up milk in milk ducts. Often first symptoms of this are body aches and fever, followed by a tender and red bulge on your breast; these symptoms should always be checked by a doctor. To relieve pain, use hot or cold compresses and rest as much as possible to aid the healing process.
Breastfeeding while sick is a struggle for all moms that adds stress to the mind and body. it is important to have support from your partner in these times both for you and your child. Keeping a consistent breastfeeding schedule when the flu knocks on the door may seem disheartening but it is very important to allow your child to nurse as often as they may need. Infants will often want to feed at a higher frequency when sick as it brings comfort and eases pain and fever. Breastfeeding with a cold is completely fine as there are rarely circumstances when a mother specifically shouldn't nurse her child. Taking Benadryl, Robitussin, and Ibuprofen are all suitable pain relievers for the breastfeeding mother but you should consult first with your primary care physician.
Breastfeeding Products You Need
Entering into the life of a breastfeeding mother calls for lots of tools; there are many materials you are going to want to stock your home with to have you prepared when you bring your child home.
You will be needing a breastfeeding pillow to help you maintain the positions in which your child will nurse. A popular choice is the "Boppy Pillow" you can find here: Boppy Nursing Pillow and Positioner – Bare Naked.
A good product to take into consideration is this breastfeeding cover here: Nursing Breastfeeding Cover Scarf – Baby Car Seat Canopy – Nursing Pads, Pouch & Gift Pack Set – Shopping Cart, Stroller, Carseat Covers for Girls and Boys – Best Multi-Use Infinity Stretchy Shawl. You can use it for breastfeeding in public, as a canopy for your carseat or a seating placement for grocery carts.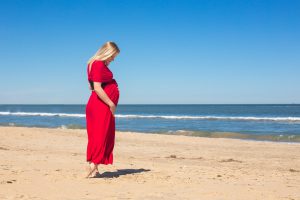 Finding breastfeeding clothes and dresses that fit correctly can be a stressor for the nursing mother. But don't worry! For formal and informal occasions, the YesDress is is designed for breastfeeding mothers as there are hundreds of different ways to wrap your dress, many of which are convenient for nursing a child even in public.
Breastfeeding tops and shirts as well as breastfeeding bras are very important to have at all times, no matter where you are. Below are a few select choices you may want to check out!
[easyazon_infoblock align="left" cart="y" identifier="B01N7HPLTE" key="image" locale="US" tag="mmt05-20″]
[easyazon_infoblock align="left" cart="y" identifier="B071XCQ76K" key="image" locale="US" tag="mmt05-20″]
[easyazon_infoblock align="left" cart="y" identifier="B002K6F7BE" key="image" locale="US" tag="mmt05-20″]
A necessity for all breastfeeding mothers is a breast pump and bottles; there will be times when you will need to either release milk or store milk ahead of time. Here is a good choice from amazon you may wish to take a look at: Breast Pump Breastfeeding Pump With Large LCD Screen, Double/Single Electric Breast Pump for Breast Milk Suction and Breast Massager.
Other Breastfeeding Products You Should Consider
Whether you get all of your breastfeeding essentials before or after the baby arrives is irrelevant. There will always be something you will find yourself needing, whether it be a breastfeeding chair, sling and etc. Here below we compiled a few products you may have forgotten-or not even know you need yet!
[easyazon_infoblock align="left" cart="y" identifier="B000F78UAU" key="image" locale="US" tag="mmt05-20″]
[easyazon_infoblock align="left" cart="y" identifier="B01MY1255J" key="image" locale="US" tag="mmt05-20″]
[easyazon_infoblock align="left" cart="y" identifier="B01FY8VUKQ" key="image" locale="US" tag="mmt05-20″]
[easyazon_infoblock align="left" cart="y" identifier="B06XKVWBFG" key="image" locale="US" tag="mmt05-20″]
Breastfeeding in Public: Understanding the Laws
There are breastfeeding laws? Many people may find laws on breastfeeding surprising but if you are just now entering the room of a nursing mother, you will find there is quite the ongoing "breastfeeding in public" debate. It is legal to breastfeed your baby in public in almost all 50 states (excluding Idaho). While it is legal almost everywhere you go, it is perhaps not accepted by all people. Be sure to be aware of the laws in your specific state not only for public areas but in the work space as well. Over the years there have been laws created to protect mother's needs in the working environment(suitable pumping areas, breaks for pumping, etc.); being aware of your rights is important!
Weaning: When is it Time to Stop Breastfeeding?
For some mothers, weaning from breastfeeding is looked forward to, while others are saddened by the thought. When to stop breastfeeding is entirely up to the mother and child. Your health care physician will recommend breastfeeding for the first six months and then maintaining breastfeeding while introducing solid foods. There is no specific time when a mother is supposed to stop; some women breastfeed for years and others for only a few months. Allowing the decision to be left between you and your child is important as only the two of you know the proper time to end that phase.
How to stop breastfeeding is another topic completely. There are many factors you need to take into play such as milk production, ensuring proper nutrition to your child, relying on pumping, etc. If you are thinking about weaning your child, here is a video that will hopefully answer a few of your many questions!
Need more Breastfeeding tips or help? There are breastfeeding consultants readily available at most hospitals and birthing centers.