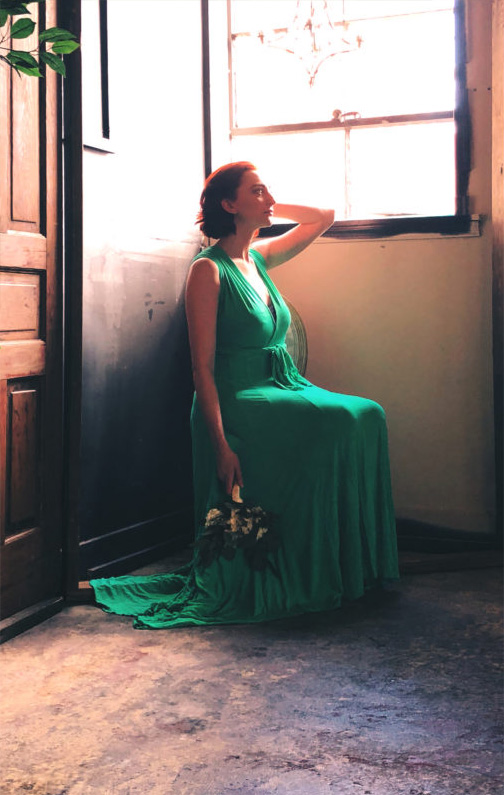 Sizing for All
Easy sizing means a wardrobe that will last! No more guessing what will fit today. The Yesdress comes in two sizes. Our "Classic" which fits traditional US garment sizing 0-14 and our "Allure" fitting sizes 12-24.
"If there is a need for different sizing please use our contact page and we would be happy to work with you to meet those needs."
Versatility and Comfort
No need to change your wardrobe anytime your plans (or style) change. From the gym to an elegant evening on the town, all can be achieved with the Yesdress line! Check out all of our "Ways to Wear.
Maternity Perfection
Throughout the 10 months of a changing body while growing baby, there is no need to waste time shopping for new clothes that fit for just a few weeks. One Yesdress will take you from day one through those breastfeeding years and beyond all in comfort and style.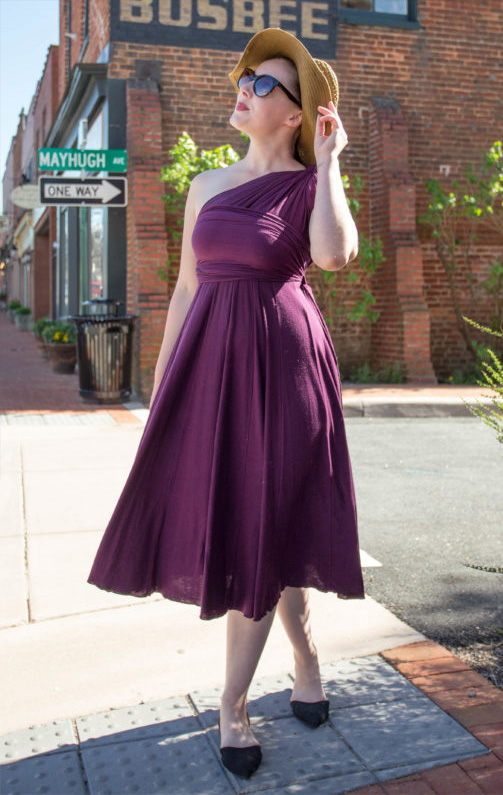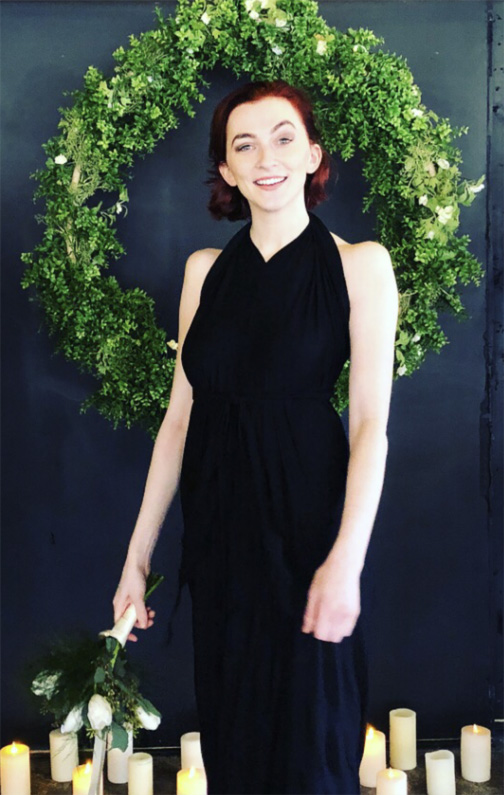 WHO MAKES THE DRESS
Women like you! Moms who now have time to play with their children as well as make a living for themselves. Women who can work on their schedules, all while being creative and paying their bills. These individuals said goodbye to the 9-5 and hello to the freedom our quality made by hand items bring to the everyday lives of so many. Thank you for letting us bring you confidence and style while helping our whole community one dress at a time!"
Ways to Wear the Yesdress…Here are just a few styles to get you started…

No need to compromise comfort for style

Why did you make this Dress?
I made this dress truly out of the necessity, I was going to different jobs, in my car for hours, changing my plans every moment based on client or personal plans, not to mention school and attempting to be a normal human and have a social life, it got harsh. So I looked to the world of convertible dresses, there were so many options, and yet no real versatility. It took a year to learn and the ancient teachings of a "master", was flimsy and felt like it was going to rip out of it at any moment, or just plain didn't fit my body. I was frustrated. I want a nice, quality piece of versatile clothing, that felt like Pj's, would be acceptable attire for the Ritz and can be great in any weather, oh and for God's sake don't wrinkle or be needy to wash. Easy to travel and always head turning. I also would like to be able to wear it more than once in a year, when I am that exact same size and posture that I was in that store that one day. I know I am asking a lot but if I am expected to be this "On" all the time while also practically being a damn shape shifter, then I am going to need better quality equipment. So I made the best versions of what I want, all in a few simply patterns, and in great colors, simple. (sarcasm)
Why do you make the Yesdress today?
I had no Idea that me being a needy ,person looking for efficiency and ease, would create this product that was great for any occasion. I mean I wore the same dress for 6 years, every year! That is craziness. So now, I realized I could share this amazingly helpful product with women who needed it, and in doing that could employ, teach people, make people feel as wonderful and beautiful as they really are inside. I made the dress for me, and shared it, the more I shared the dress, the more I saw smiles, and not just because it was a gift, it seemed to be a feeling of relief, or of comfort, happiness, all of those feelings in one, I was able to have custom reactions from every type of person, solving all different grievances with dresses prior all in this one simple perfect dress. I could be people's answer, people's first "yes" in a long time.
What makes your fabrics so special?
I come from a background of more than 20 years of sewing and more than a decade of teaching sewing others, not to mention obsessive fabric shopping. I have seen some fabrics. In that long history with fiber, I have tried every material possible for this dress. The goal in mind with our fabrics is simple achieve the drape, wearability, longevity, and feel, that is useful for every kind of woman, and be good to our environment. We source from the USA, we use natural materials, and we make and dye it ourselves, so we know it is done responsibly.
Why is this the Ideal Dress
The Yesdress will become the only dress you ever need. This will be your favorite dress, It moves and changes with you from morning to night, it is great from age 15-150 Grandmothers and their granddaughters can have the same dress and enjoy different styles. It is made with longevity in mind, not just a throw away seasonal piece, but something that will live with you.
No matter if you are a traveler, mother, lawyer, festival goer, beach bum, or a high end couture model, this dress has a look ready and waiting. This dress can be anything you want it to be and will make you say yes.
Who makes the dress?
I make many of the dresses, I have also had the privilege of being able to hire a few very talented seamstresses as well as help to further the sewing education of a few seamstresses through this production opportunity. They make the dresses with me. I am the only one, so far, who does the cutting out, and they help sew, my wonderful husband helps dye them, and together we bring you a product that we are quite proud of.
Who is this dress for, anyone in particular?
This dress is for any dress wearer. One who likes comfort, versatility, ease of use, and high, lasting quality, not to mention we save a portion of each sale and make a donation to a charity every year. So if you don't wear dresses skirts, or tops, really if you're a nudist it's probably not for directly you as an individual.
Why is it so important to make quality clothing to you?
Quality is your integrity as a business to your consumers. If you give them something that has an intended wear out and rip date, then you are not being super honest with your product unless you brand yourself as just future trash. I see clothing in stores today that are sold with the seams not even matched up so there are holes at the beginning life of your clothing.
So to me I want to be truly proud of what I am giving to my customers, not just something bought and sold.
How is it sourced?
We source from the environmentally friendly and USA made products, from the fiber to the dye to the labor.
What does sustainability mean to you and your company?
Sustainability means life, sustainability is the difference between are you helping destroy the environment for my children or are you there to help, it's really not too grey for s and our practices attempt to reflect that in every way we can. I mean as Americans we create a huge amount of trash, not just regular waste but clothing waste. Americans, we will throw away 14 million tons of clothing this year, 81 lbs per person this year alone. The clothing we donate to help all of the poor children, mostly gets burned for fuel, not to warm poor hungry children, there are other ways to help, like limiting your closet.
Attention to detail seems to be on the top of your list, is that in the dress, or in all projects?
All projects, I think that the devil is in the details, it you are not thinking every little detail then how can you possibly understand the product or project as a true whole. I like the forest and the trees.
Latest News for the Yesdress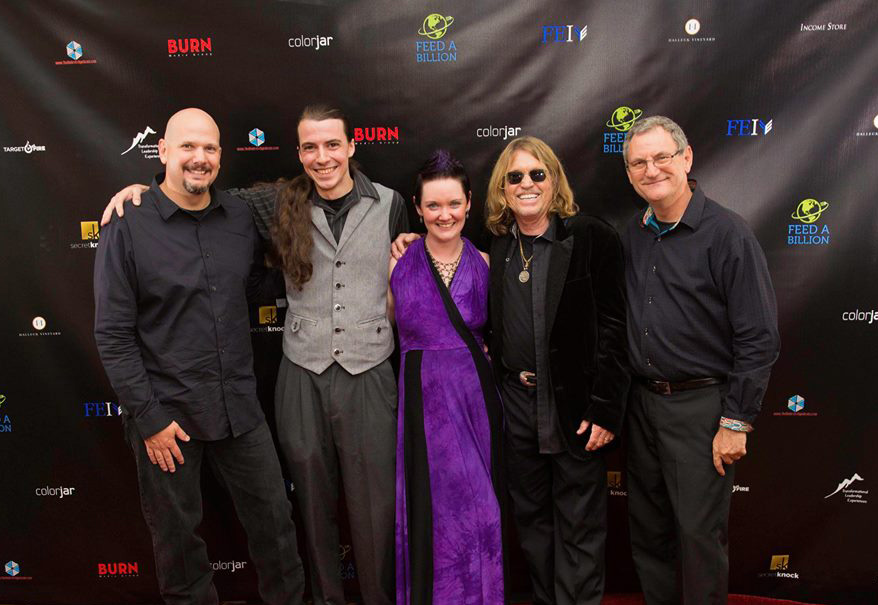 We had a great time in Atlanta for Digital Footprint. We especially loved meeting Steve Miller and joining the […] We'd Love to Hear From You, Lets Get In Touch!